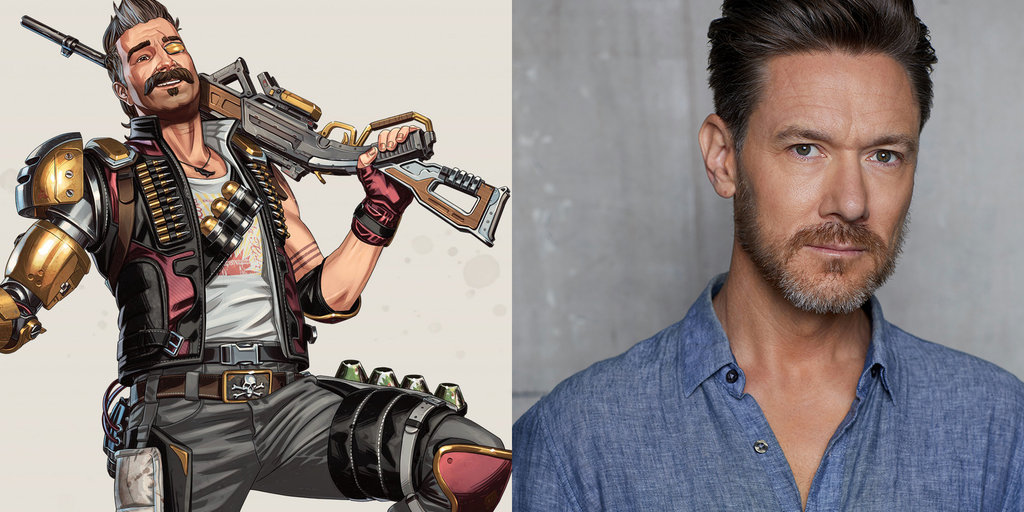 The threat of generative artificial intelligence (AI) has ground much of Hollywood to a halt in recent weeks, but veteran voice actor Ben Prendergast doesn't believe that AI has much of a future when it comes to replacing talent.
"I think it's the whole reason SAG-AFTRA and the Writer's Guild are striking right now," Prendergast told Decrypt in an interview. 
The Australian actor has worked in theater, film, television, and video games. In the world of gaming, he's known for voicing the bombastic Australian gunman Fuse in Electronic Arts' first-person shooter Apex Legends, the god Tyr in Sony's God of War Ragnarok, and Patroclus in the award-winning Hades from Supergiant Games.
Prendergast likened AI-powered actors and voices to the invention of 3D movies—an imperfect innovation that he doesn't believe will have long-term appeal. 
"It was watchable, but it didn't resonate with your humanity," Prendergast said.
Movies with glasses-based 3D effects gained traction in 2009 with films like James Cameron's "Avatar," but interest had largely fizzled out by 2017 as the feature was broadly considered a gimmick. In 2021, 3D films represented just 6% of the global box office take—a statistic that suggests audiences have lost interest.
Prendergast argued that audiences won't buy into an AI-generated actor because the performance won't ever be real enough to feel like a true human connection—and the "uncanny valley" effect will distract viewers.
"Even with the best technology in the world, you get to a certain point," Prendergast said. "But the receiver of the information, the audience—even if they just know that it's AI, it's completely divorced from connecting with another human being."
Prendergast's concerns join the chorus of voice actors who have raised other concerns around AI models, from using voice actors' work to train their own learning models without contacting or compensating talent to one Skyrim mod even using AI to "clone" real actors' voices for game-themed pornography without their consent.
Unlike AI models, actors can draw from their personal experience to inform their performances. Prendergast shared the main inspiration that helped him bring Fuse to life in Apex Legends.
"When I'm doing Fuse in the booth, I still am channeling my dad, who's still with us—and he sounds a lot like Fuse," Prendergast said. "That becomes close to me, and I'm actually offering my father out to the world."
To help create Fuse, Prendergast worked with Sam Gill, the lead writer for the character, to fine-tune voice lines and offer countless different interpretations of tone and pitch. That ability to adjust, riff, and try fresh takes is something he thinks AI can't match.
"I just don't think AI can write that and then produce that with my voice in a way that I can do it," Prendergast said. "I can do a line in 100 different ways. But it's down to my artistry as to which way that I choose to do the line that I know from experience is going to resonate most with the other character and the thing that I'm doing."
Human intuition, vocal range, and infinite variations on delivery are essential elements of voice acting that Prendergast doesn't see AI replacing. There's no telling what the future holds, but he remains confident that humans will continue to have a leg up over generative AI soundalikes… at least for now.
"That might come back to bite me," he added. "But look: If I'm out of a job, I'm out of a job. But I do know story, I do know lore, and I do know how audiences react to real-ass actors. And it's not what the producers out there think it is."
Stay on top of crypto news, get daily updates in your inbox.