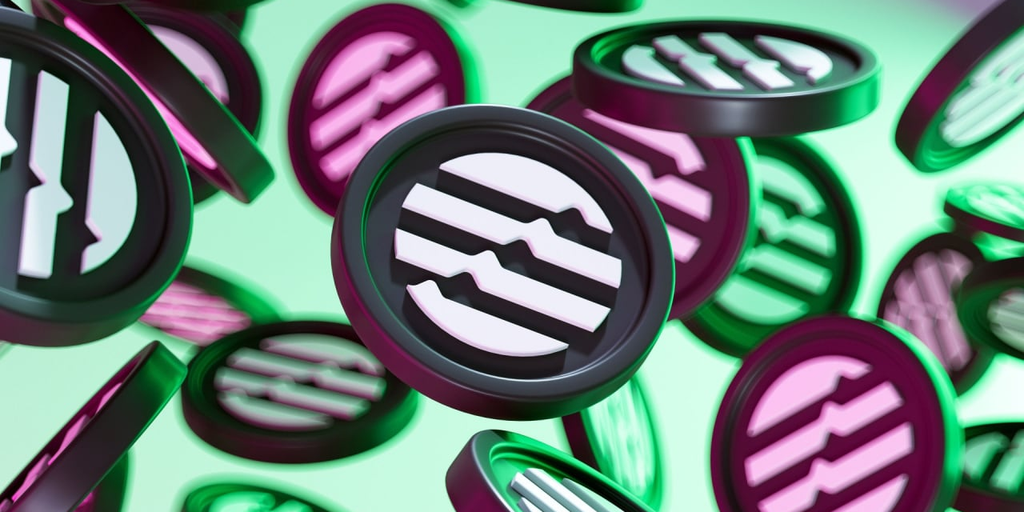 Aptos (APT) topped crypto market gains on Tuesday at 10% amid a surge in trading volumes in South Korea; the token was last trading at $8.15, per CoinGecko.
Bitcoin's (BTC) positive price action above $31,000 yesterday has likely added to the positive sentiment. Ethereum (ETH) buyers are also attempting to move past resistance between $1,950 and $2,000.
An anomaly in trading volumes might explain the latest APT price surge.
Korean crypto exchange Upbit captured the maximum share of trading volume—nearly one-third of the total—in the last 24 hours, where APT was trading a premium.
Upbit's price was higher than the rest of the market by as much as 5%.
Other assets like BTC and XRP also trade at 1-2% against KRW pairs on Upbit compared to the rest of the market. However, their trading volumes are lower relative to other exchanges, limiting their impact on global prices.
South Korean traders previously targeted heavily shorted tokens like Bitcoin Cash and even Aptos in the first half of June in a bid to hunt the liquidation levels of short players by staging a short squeeze.
A short squeeze is a phenomenon that occurs when an asset's price rises, as most traders who had bet against its price are forced to buy at a loss or experience forced liquidation.
Andrew Kang, a co-founder of venture fund Mechanism Capital, explained the South Korean strategy in a tweet on last week's BCH rally.
"Koreans didn't need a reason to bid, all that mattered is that it kept going up and early bears got slaughtered," referencing a short squeeze.
While the APT rally did not occur with a background for a negative funding rate, which is a sign of short-side dominance, the derivatives market still witnessed a small spike in short-side liquidations, reaching a 10-day high.
The funding rate represents a fee or payment that is exchanged between the long (buyers) and short (sellers) positions in the perpetual swap market depending on the market's demand.
When short-side demand increases the funding becomes negative and vice versa.
Another instance of Upbit traders targeting the most shorted tokens can be seen with Qtum (QTUM) and Celo (CELO), the top two shorted cryptocurrencies in the market, per Coinglass data
CoinGecko data shows that these tokens are also in the top ten trading volumes on Upbit with CELO at number two and QTUM in the ninth position.
Disclaimer
The views and opinions expressed by the author are for informational purposes only and do not constitute financial, investment, or other advice.
Stay on top of crypto news, get daily updates in your inbox.