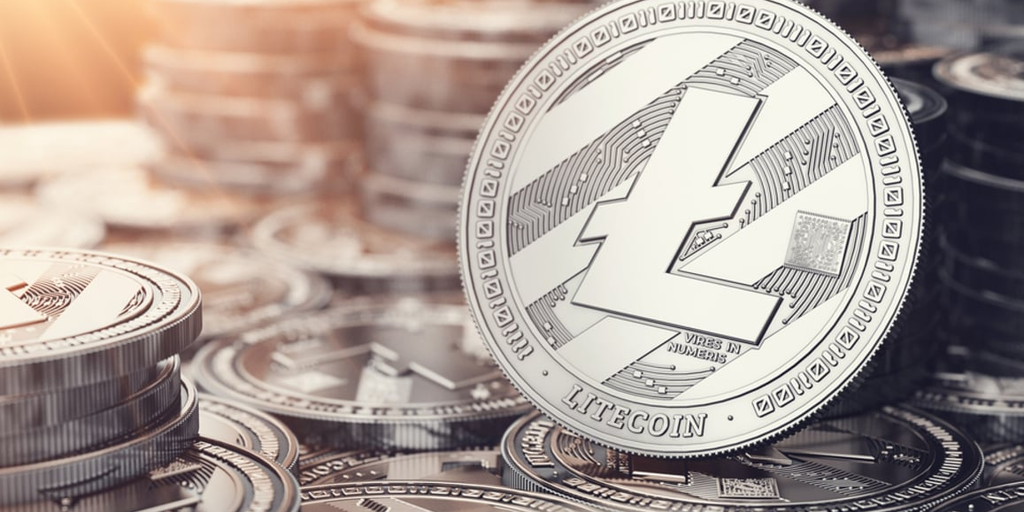 Earlier today, it was Bitcoin Cash—now, it's Litecoin.
The two cryptocurrencies have received renewed interest from investors since Wall Street-backed EDX Markets listed them last week.
Both were arguably fading into obscurity but are now soaring—especially Litecoin, which just reentered the top 10 biggest digital assets by market cap.
The Bitcoin fork is up 23.6% in the past 24 hours, according to CoinGecko, trading hands for $104.63. That makes it one of the best-performing digital assets right now.
And in the past seven days, it has shot up by 15% in value, meaning that it has regained its spot in the top 10 digital assets, with a market cap of $7.7 billion.
One likely reason for the renewed interest in Litecoin is that it's one of just four cryptocurrencies chosen by the Citadel and Fidelity-backed EDX Markets to trade on its exchange. This is because—along with Bitcoin, Bitcoin Cash, and Ethereum—regulators are unlikely to target it for being an unregistered security, experts told Decrypt. 
The U.S. Securities and Exchange Commission this year has launched a tough crackdown on the crypto industry—particularly coins and tokens it considers unregistered securities.
EDX CEO Jamil Nazarali said that he felt "very comfortable" the four assets listed on EDX weren't securities.
EDX is a new exchange backed by "TradFi" heavyweights Charles Schwab, Citadel Securities, and Fidelity Digital Assets.
The launch of the exchange has led investors to plug cash into crypto, leading to a bit of a bull run. But it's not just Wall Street that's likely responsible for this sudden jump.
Litecoin is also due for its "halving" later next month, when the supply of coins for mining rewards will be cut in half, meaning fewer of the digital coins will be created. Such events have previously given rise to bullish price action for coins, such as during the run-up to recent Bitcoin halvings.
Litecoin was launched in 2011 by ex-Google employee Charlie Lee. He wanted to create a faster, cheaper version of Bitcoin and so forked the Bitcoin blockchain.
The objective was to make a peer-to-peer cash system cheaper than the oldest and most well-known digital currency: a "silver" to Bitcoin's "digital gold." But the asset hasn't been successful at beating Bitcoin in terms of adoption and has fallen out of favor among investors in recent years. Until now, it seems.
Disclaimer
The views and opinions expressed by the author are for informational purposes only and do not constitute financial, investment, or other advice.
Stay on top of crypto news, get daily updates in your inbox.