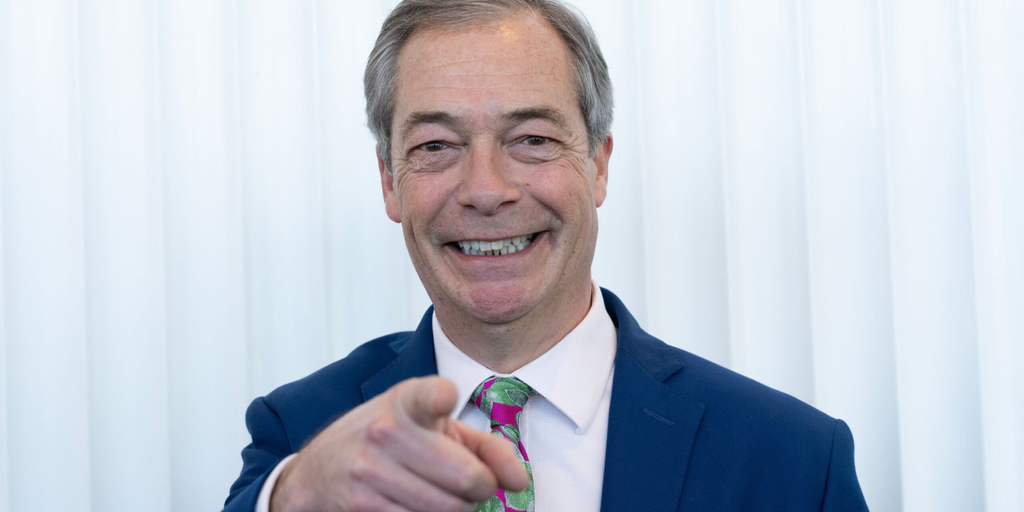 Nigel Farage, a right-wing British politician, has received an apology after his account with a high-end bank was closed because his views didn't align with its "values."
Farage—who has been a vocal supporter of cryptocurrencies and appeared at Bitcoin Amsterdam last year—claimed Coutts de-banked him because he was "xenophobic and racist." Coutts, which counts members of the Royal Family among its clientele, had initially denied this—amid reports his balance had fallen below the minimum of £1m ($1.3m).
But Farage, who played an instrumental role in the U.K's decision to leave the European Union, released a damning dossier that claimed he had been "canceled" by the bank because he retweeted a joke by Ricky Gervais, and was friends with tennis star Novak Djokovic.
The row speedily reached the upper echelons of British politics. The former Brexit Party leader even received support from more moderate MPs in Westminster, as well as Prime Minister Rishi Sunak.
Coutts, which was established in 1692, is owned by the NatWest Group—which remains 38.6% owned by U.K. taxpayers following the 2008 financial crisis.
In a statement, NatWest Group chief executive Alison Rose admitted "deeply inappropriate comments" about Farage were made in comments submitted to Coutts' wealth committee.
"I believe very strongly that freedom of expression and access to banking are fundamental to our society and it is absolutely not our policy to exit a customer on the basis of legally held political and personal views," she added.
But the debacle plays into concerns that centralized financial institutions are dabbling in censorship of everyday consumers—and so-called "politically exposed persons," people who have held public office.
Farage is a former member of the European Parliament, and he has previously championed BTC as a tool that can give "power back to individuals"—all while railing against central bank digital currencies.
Despite once leading the U.K. Independence Party—which had a core policy of "saving the pound"—he said during a Bitcoin Amsterdam interview in October 2022: "That is ultimately your personal sovereignty—gone out of the window—living in a cashless society. If I've got the option of the pound under a central bank digital currency or Bitcoin on my cell phone, I know which one I will choose."
And when asked whether Bitcoin could ultimately cause Britain to lose control over its own financial affairs, he added: "This is a freedom project. It's about people being free of the state and making their own decisions and they can comfortably do that living within the concept of the nation state."
The fallout from the scandal has the potential to be exceptionally damaging for Coutts—and NatWest, which has 12.5 million customers. In 2021, the bank announced that it would not do business with corporate customers who deal in cryptocurrencies. It reversed that decision, but earlier this year set limits on payments to cryptocurrency exchanges.
The Coutts reversal could open the door for Farage to talk more extensively about Bitcoin on the eponymous nightly primetime program he hosts on the right-wing TV channel GB News.
As the scandal unfolded, the U.K. Treasury unveiled strict new rules to stop banks from closing accounts arbitrarily. They will now have to provide three months' notice to affected customers—and explain the reasons behind their decision.
Stay on top of crypto news, get daily updates in your inbox.