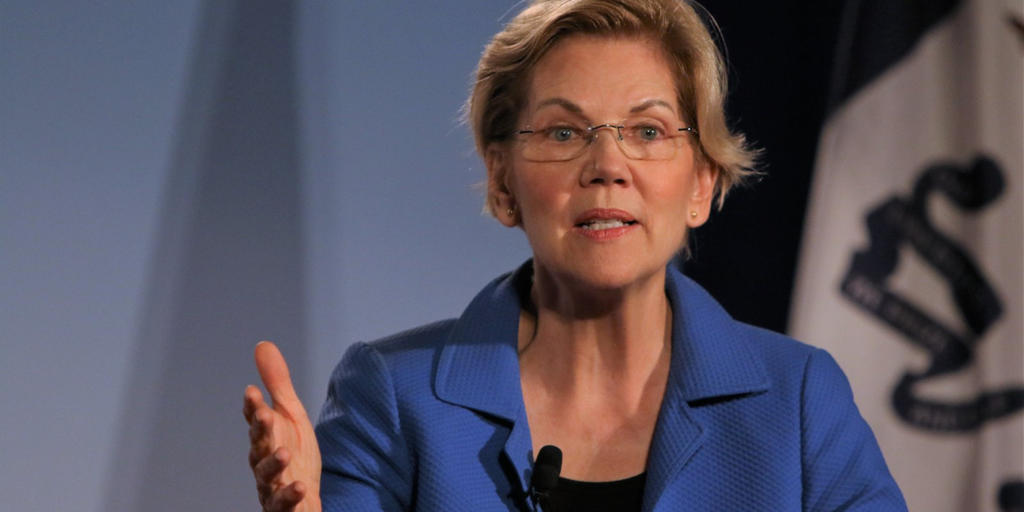 Left-leaning lawmakers have urged the IRS and the Treasury to publish tax reporting guidelines for cryptocurrency brokers—and then vigorously enforce them.
Democratic Senators Elizabeth Warren (D-Mass.), Bob Casey (D-Pa.), and Richard Blumenthal (D-Conn.) have joined Bernie Sanders (I-Vt.) in signing a letter Tuesday warning the heads of the two agencies that time was running out for them to set proposed rules. 
The lawmakers were referring to directives built into the Senate's $1.2 trillion infrastructure bill, passed in August 2021, which broadened current tax reporting requirements for businesses acting as "brokers" for cryptocurrencies—including exchanges. 
Despite the bill being signed into law and the White House concluding a review of the rules in May, the Treasury and IRS have yet to release them. The rules are set to be implemented this year. 
"Nearly two years have passed since the law was enacted, and the implementation deadline is less than six months away—but Treasury has yet to publish proposed rules," the letter read.
Warren and the other senators argued that the change is urgent because billions of dollars go missing every year thanks to tax dodging crypto users. The rules aim to make crypto tax reporting far more thorough in order to plug a fiscal hole. 
"Research suggests that crypto tax evaders are cheating the IRS out of at least $50 billion a year—but the figure may be much higher," the lawmakers argued.
"Given the chance, tax evaders and the crypto intermediaries willing to aid them will continue to game the system, exploit loopholes, and siphon off billions of dollars a year from the U.S. government," they concluded. "You must not give them that chance."
The senators—particularly Warren—have been highly critical of the crypto industry previously. Warren has been outspoken about the bankruptcy of digital asset exchange FTX, asked Fidelity to scrap its 401(k) Bitcoin plan, and asserted that the illegal fentanyl drug trade is funded by crypto.ddd
Stay on top of crypto news, get daily updates in your inbox.