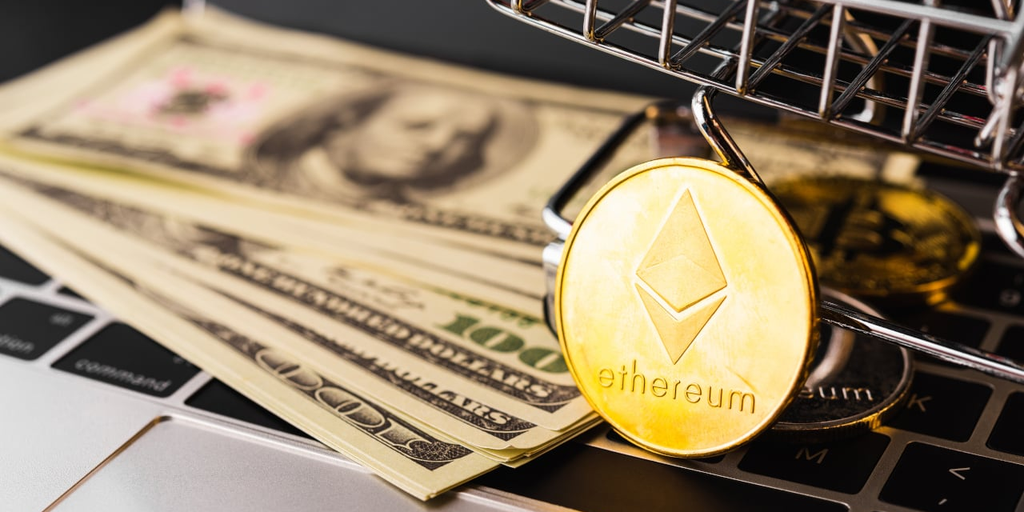 A wallet address containing pre-mined Ethereum worth $116 million in current prices transferred its entire balance of 61,216 ETH to an address associated with the Kraken crypto exchange.
The wallet had remained dormant for eight years before this transaction took place on July 18, at 11:30 pm UTC.
As revealed by blockchain analytics firm Lookonchain, the wallet was part of Ethereum's public crowdsale in 2014, with the owner securing their tokens at an ICO price of approximately $0.31 per ETH.
The Ethereum ICO
Ethereum's Initial Coin Offering (ICO) is considered one of the most significant events in the history of the crypto industry. The public crowdsale, also known as the Genesis event, took place between July 22, 2014, and September 2, 2014 and was conducted by the Ethereum Foundation, a non-profit organization responsible for developing and promoting the Ethereum platform.
During the ICO, the Ethereum Foundation issued a total of 60 million Ether (ETH) tokens to early investors and supporters in exchange for their contributions in Bitcoin, raising $18.3 million. These contributions were used to fund the development of the Ethereum blockchain and its native cryptocurrency, Ether.
The success of Ethereum's ICO paved the way for many other blockchain projects to raise capital through token sales, leading to the proliferation of ICOs in the following years. However, the ICO boom also brought about regulatory challenges and concerns about scams and fraudulent projects, prompting regulatory authorities to take a closer look at the cryptocurrency fundraising model.
As for the transaction in question, data from Etherscan also shows that it incurred a remarkably low transaction fee of 0.00168 ETH, or $3.21.
Notably, the sender took a precautionary step by conducting a test transaction of 0.05 ETH to the Kraken address. This test transaction likely served as a way to verify the accuracy of the recipient address and ensure that the transfer process would be successful without any mistakes or errors that could lead to the loss of funds.
The wallet owner's identity, as well as their reason for moving the funds, remain unknown, but the latter could be due to a number of factors—such as a shift in investment strategy or simply grabbing an opportunity to cash in on Ethereum's price increase.
This is not the first time this year when whales—as the holders of large amounts of cryptocurrencies are otherwise known—have moved funds that were sitting dormant for years.
In February, a Satoshi-era Bitcoin address that was inactive since 2012 moved 412 BTC worth $9.6 million. Another notable transaction occurred in May, when 139 BTC obtained back in 2011 and worth $3.75 million were sent to a newly-created address.
Also in May, an Ethereum whale identified as a participant in Ethereum's ICO that had lain dormant for more than two years, decided to stake as much as 4,032 ETH, or approximately $7.4 million.
Stay on top of crypto news, get daily updates in your inbox.