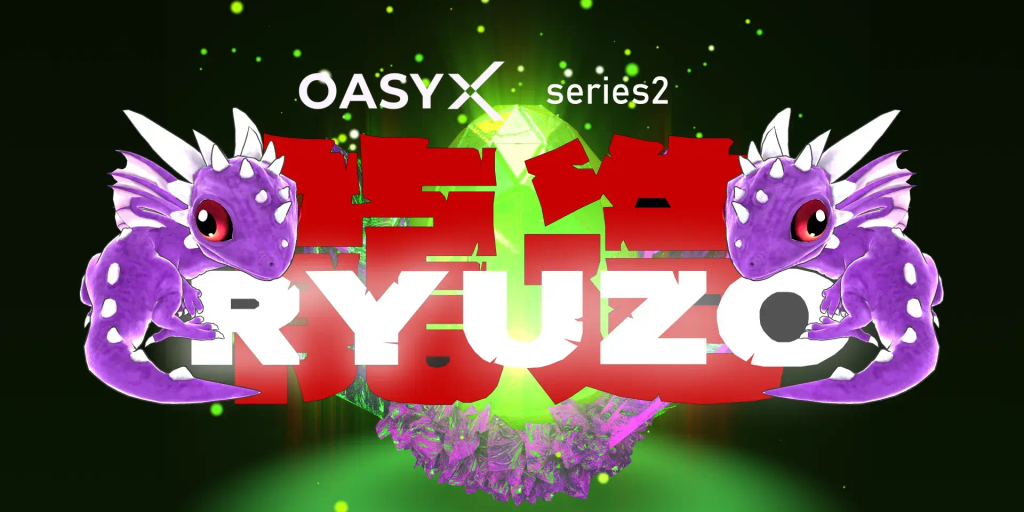 This story comes from GG.
Your Web3 Gaming Power-Up
---
Major video game creator Bandai Namco has teamed up with Oasys, a gaming-centric blockchain network, to create an AI-powered virtual pet game around a series of NFT-based digital creatures known as RYU.
Developed by Bandai Namco Research alongside Japanese startup Attructure, and published by Double Jump.Tokyo, the RYUZO game launched Wednesday. In advance of the release, 10,000 digital NFT eggs (or MARYU) were airdropped to holders of Oasys' first series of NFTs in the "Oasyx" project.
Upon hatching, the RYU will then transform into a soulbound token, a type of token that is locked to its original wallet and cannot be transferred or sold.
Similar in approach to the classic Tamagotchi virtual pet game, the RYU will develop a personality and unlock different abilities based on user engagement. It can be fed and raced, too. According to Oasys, the creatures learn new capabilities thanks to artificial intelligence, delivering a potentially more advanced virtual pet experience than past efforts.
Players will also be able to create further generations of MARYU within the application. As it stands, the nurturing phase of the game experience is scheduled to end in a year's time, but the creatures will remain active beyond that.
Oasys has also promised a number of collaborations with "notable game projects" alongside further NFT releases. First up is a crossover event with blockchain game Brave Frontier Heroes, which was developed by Double Jump.Tokyo.
Bandai Namco is one of the best-known traditional game publishers, created from the merging of classic game studio Namco and toy and entertainment company Bandai in 2005. The publisher released the smash hit action role-playing game Elden Ring last year, and is behind iconic franchises like Pac-Man, Soulcalibur, and Tekken. 
RYUZO was co-developed by the firm's Bandai Namco Research division, which was founded by Hajime Nakatani, previously a game director and studio supervisor who worked on an array of video games for the publisher. Nakatani supervised the creation of this Oasys NFT project.
Bandai Namco isn't the only significant game maker building on Oasys. Ubisoft is also developing its next blockchain game, a tactical RPG called Champions Tactics: Grimoria Chronicles, on Oasys. Earlier this year, Sega's classic Virtua Fighter franchise was tapped for a collaboration around the first series of Oasys NFTs, with series creator Yu Suzuki also involved.
In March 2022, Bandai Namco revealed its first NFT project, World of Den-On-Bu, which allows users to purchase tokens based on the Japanese dance music game series of the same name.
Bandai Namco also confirmed plans last year for a metaverse experience based on the popular "Gundam" anime franchise. According to Nikkei Asia, Bandai Namco will spend upwards of $130 million on the large-scale project. It's expected to launch this October.
Stay on top of crypto news, get daily updates in your inbox.