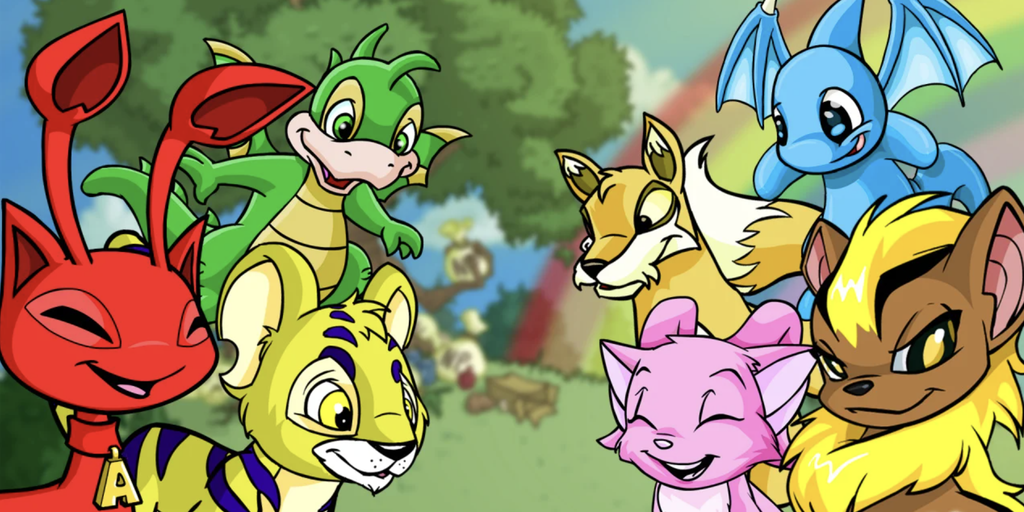 This story comes from GG.
Your Web3 Gaming Power-Up
---
Neopets Metaverse, an NFT-powered game based on the massively popular 1999 pet simulator, was in development for roughly two years before it was abruptly canceled last month. Now, the team is repurposing some of Neopets Metaverse's assets for a new mobile game, World of Neopets, which will not have any crypto elements.
But why exactly was the NFT game canceled—and will Neopets ever return to crypto again?
CEO Dominic Law is at the helm of Neopets, which has just become independent for the first time in 18 years under a new World of Neopia corporate banner after splitting from parent company NetDragon in a buyout deal. 
In an interview with Decrypt, Law shared how his stance on blockchain gaming has changed—and what that means for the future of Neopets.
Public perception 
Law cited market sentiment and negative community sentiment toward crypto as two big reasons Neopets canceled its crypto game.
"At this stage, they probably care less about what Web3 is about," Law told Decrypt of Neopets fans. "There's a lot of negative connotation for the mass market."
At its peak, Neopets had 150 million users, Law said. His ultimate goal as CEO is to bring those users back—and then some.
"Most of them don't really believe in the rest of the technology since to them, Web3 means like crypto, it means play-and-earn or play-to-earn and a lot of scams going on," Law said.
Initially, the Neopets NFTs were part of a broader move to lure in the next, younger generation of prospective gamers. But the NFTs alienated players instead, with PC Gamer writing last year that the Neopets NFT news was "swiftly protested into oblivion thanks to loyal fans of the site."
"I completely understand why the community has such a sentiment against Web3 gaming in general," Law told Decrypt. 
He said that the release of higher-quality NFT games could help reduce the stigma currently surrounding the industry. As of right now, however, he doesn't believe there are enough good ones on the market.
A crumbling foundation
Neopets raised $4 million in funding just six months ago from a number of pro-crypto investors like Polygon Ventures and Avalanche's ecosystem fund—but that doesn't mean they are obliged to pursue crypto integrations nor necessarily flush with cash. 
It's unclear whether that funding has already run out, but Law told Decrypt that Neopets has "scarce resources" and thus can only focus on fixing the site's fundamental issues for now, such as bug fixes and finishing a post-Adobe Flash update for over 50 classic Neopets minigames. 
Flash technology was officially killed by Adobe at the end of 2020.
"Even though we can get new technologies in place, even get new game experiences [built], but we're having a crumbling foundation, which wouldn't work for the IP as a whole," Law said. "That's kind of where we've leaned in and balanced out the options given the limited, scarce resources that we have."
It's also what the fans want, the CEO concluded.
"People who care about Neopets probably care a lot more about, 'Oh, can we fix the site,'" Law said.
Neopets' crypto future
Neopets has had a long history of experimenting with NFTs. In 2018, it launched a limited-time CryptoQuest, where players could purchase digital trading cards with crypto. In 2021, it released NFTs—albeit already to some backlash. And in 2022, it sponsored the crypto conference NFT NYC.
Now that the Neopets Metaverse has been shelved, could blockchain tech ever make its way back into Neopets' future? Don't rule it out entirely, Law said.
"We thought Web3 would be a good idea," he said of Neopets' initial view on crypto.
While he did not support the "play-to-earn" philosophy—where players grind out matches to earn crypto tokens—Law still sees potential for the use of crypto as a way to enable player ownership.
"We still believe that there are certain parts of Web3 technologies that could bring a new game experience to our users," he said. 
Stay on top of crypto news, get daily updates in your inbox.