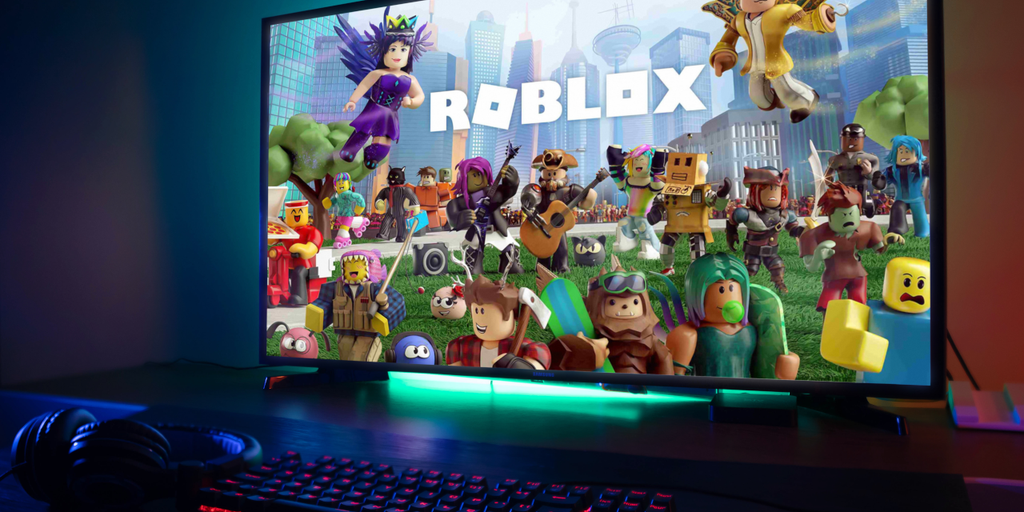 Roblox is one of the most popular video game platforms in the world, drawing in tens of millions of daily users to play and create while serving as an entryway into the metaverse for creators and brands alike. And the company's CEO thinks generative AI will only improve the experience for all involved.
During the company's Q2 2023 earnings call on Wednesday, Roblox co-founder and CEO David Baszucki outlined his vision for the game's embrace of generative AI tools following initial steps earlier this year.
"We're entering an exciting new period on our platform," Baszucki said on the call. "Ultimately, we'll enter an age on Roblox where anyone can make their avatar or clothing 100% through text prompts. So if I or you wanted to build a piece of clothing, we could describe it. We're going to see that created in real time."
In other words, Roblox players will be able to create worlds and games by typing what they want to see, and then letting generative AI tools take it from there. Facebook parent company Meta has talked up the potential of such tools for its own metaverse push, while Web3 startup Oncyber is already integrating some functionality.
Generative AI is a type of artificial intelligence that can create new content—such as text, images, music, or in-game content—using prompts. It learns from a large amount of data and uses it to generate new content, ranging from simple sentences to videos and even complex works of art.
"We'll see a greater diversity of experiences," Baszucki said of the benefits of AI tools. "We will see people—who before didn't expect to be creators—making immersive 3D experiences. And we'll see the ones that are created by developers become more rich and dynamic."
He added that AI tools could possibly lead to "dynamically personalized" Roblox experiences for players too, and said that the company considers AI tooling to be "a really exciting frontier for 3D creation."
Baszucki said that Roblox has a significant AI team managing 70 distinct training models, adding that the team has made significant advances in trust and safety technology.
"We're always open to things," Baszucki said, suggesting that Roblox has "a really great, sophisticated AI team already in place."
Roblox took its first steps into generative AI tooling in February with the launch of Code Assist and Material Generator, both in beta, which are designed to help streamline game creation. Code Assist and Material Generator auto-generate code and object textures, respectively.
Roblox also aims to integrate external AI services to attract more developers to the platform. Other major companies looking to leverage generative AI in video games include NVIDIA, Ubisoft, and Blizzard Entertainment.
Launched in 2006, Roblox is an online game platform that not only lets users play various 3D games, but also create and share their own. It's massively popular, especially with kids and teenagers, and saw significant growth in the early days of the COVID-19 pandemic.
In May, Roblox reported that its daily active user count increased 22% year over year to 66.1 million users. The platform plays host to millions of user-generated games, although some are vastly more robust and polished than others, and Baszucki said earlier this year that 70 such Roblox games each have tallied over 1 billion unique play sessions to date.
Roblox has also dabbled in digital collectibles. These "Limiteds" collectibles share similarities to NFTs but aren't based on blockchain technology and can't be used or resold outside of the Roblox ecosystem.
But like NFTs, the special edition Roblox items are offered in limited quantities and can be resold to other users within the game, with a share of the secondary sale price paid to the original creator as a royalty.
Stay on top of crypto news, get daily updates in your inbox.