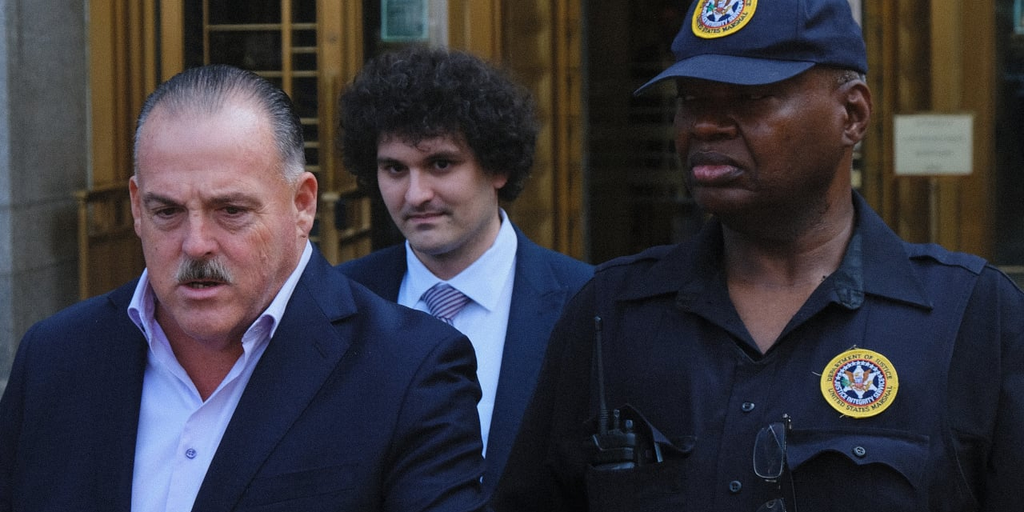 Federal prosecutors have submitted a motion seeking to revoke the $250 million bond granted to Sam Bankman-Fried, alleging the founder of the now-bankrupt FTX cryptocurrency exchange engaged in new attempts to tamper with government witnesses while out on pretrial release.
In a 12-page letter submitted to Judge Lewis Kaplan on Thursday, prosecutors accused Bankman-Fried of leaking "personal and raw" diary entries written by his ex-girlfriend and former Alameda Research CEO Caroline Ellison to The New York Times in order to "portray a key cooperator testifying against him in a poor and inculpatory light."
"By sharing Ellison's private writings about her insecurities and heartache with the hope that it would be published by the New York Times, the defendant's conduct also constitutes an attempt to 'intentionally harass' Ellison to hinder, prevent, or dissuade her from testifying," the letter states.
The filing was signed by United States Attorney Damian Williams and five Assistant United States Attorneys, including AUSA Danielle Sassoon, who first requested Bankman-Fried's bail be revoked earlier this week.
Assistant US Attorney Danielle Sassoon: The government is requesting the defendant's remand, revocation of bail. He had used his release to try to intimidate witness Caroline Ellison. He made 100 calls to the reporter of the NYT article, some for more than 20 min

— Inner City Press (@innercitypress) July 26, 2023
Prosecutors argue the leaked diary entries represent only the latest effort by Bankman-Fried to improperly influence witnesses, coming after he previously attempted to contact the FTX US general counsel in January while restricted from communicating with potential witnesses in the case.
"I would really love to reconnect and see if there's a way for us to have a constructive relationship, use each other as resources when possible, or at least vet things with each other," Bankman-Fried allegedly wrote to the FTX counsel.
The government lawyers say Bankman-Fried's use of the encrypted messaging app Signal for the communication was consistent with a pattern of using ephemeral messaging platforms like Signal and Slack to conceal potential evidence of wrongdoing at FTX and Alameda.
"The defendant's latest efforts to interfere with a fair trial—whether deemed attempted witness tampering under Section 1512 or not—more than establishes by a preponderance of the evidence both that no set of release conditions will assure the safety of the community and that the defendant is unlikely to abide by any release conditions," the bail revocation motion argues.
Defense lawyer Mark Cohen dismissed the witness tampering accusations in court last week, saying Bankman-Fried "did nothing other than exercise his First Amendment rights" in communicating with the media.
But prosecutors contend Bankman-Fried's leaks to The New York Times and hundreds of phone calls and emails with journalists indicate a deliberate "strategy" to improperly influence prospective jurors and intimidate witnesses leading up to his trial, scheduled to begin in October.
"Where the strategy for rehabilitating his reputation was built on discrediting and blaming Caroline Ellison in a national and international publication, that is read by many prospective jurors in this district, it crossed a line toward improperly influencing those prospective jurors and intimidating a witness and sending a message to other prospective witnesses," the motion reads.
Judge Kaplan did not immediately rule on revoking Bankman-Fried's bond, which could mark a dramatic turn for the FTX founder who has been on house arrest at his parents' home in California since his release on $250 million bond in December.
Bankman-Fried, 31, was indicted in December on charges of wire fraud, securities fraud, conspiracy and campaign finance violations for allegedly misusing FTX customer deposits to make lavish real estate purchases, donate tens of millions of dollars to political campaigns and make risky trades at Alameda Research.
He has pleaded not guilty. If convicted, he could face up to 115 years in prison based on the eight counts against him.
Federal prosecutors have argued the ex-billionaire's extensive financial resources and foreign ties make him an exceptional flight risk. Bankman-Fried's lawyers insist he is not a danger to the community and wants to remain in the U.S. to mount his legal defense.
The latest witness tampering allegations center on Bankman-Fried's interactions with the media while awaiting trial. Prosecutors say he adopted an improper "strategy" of leaking sensitive materials to news outlets to influence public opinion and improperly sway potential jurors against the government's case.
They point to his decision to provide personal diary entries written by Ellison to two New York Times reporters as a particularly egregious example of witness intimidation and obstruction of justice.
The private journal pages contained "raw" reflections on her tumultuous romantic relationship with Bankman-Fried and emotional struggles leading Alameda, prosecutors said. Their release in the Times was allegedly intended to embarrass Ellison and cast her cooperation with the government in a negative light.
Defense lawyer Mark Cohen argued the media contacts were constitutionally protected free speech. But prosecutors maintained Bankman-Fried crossed a line by selectively leaking prejudicial information about a trial witness to the media in order to harass her and potentially influence jurors.
Interactions with The New York Times represent just the "tip of the iceberg" when it comes to Bankman-Fried's extensive media outreach, the motion alleges. An analysis of his phone and email records show he exchanged over 1,000 phone calls and 100 emails with journalists, including long conversations with one of the reporters who published the diary story.
The letter to Judge Kaplan states that Bankman-Fried's "repeated abuses show that any revised release conditions will likely result only in further circumvention or violation." The government argues his conduct while on bail demonstrates no combination of release restrictions would reasonably assure he would not continue attempting to obstruct justice.
In January, Bankman-Fried's bail terms were tightened to ban him from contacting current or former employees of FTX or Alameda after the communication with the FTX general counsel. But prosecutors say he quickly found ways around the limitations, culminating in the leaked diary publications.
"The defendant has left no room for doubt of his continued intent to prejudice the trial and his capacity to find ways to circumvent his bail conditions in that pursuit," the motion contends.
The witness tampering claims compound prosecutors' previous concerns about Bankman-Fried's use of VPNs and encrypted messaging apps to conceal his online activity while on bail. They argue his conduct flouting release restrictions demonstrates that the only way to assure he will not continue attempts to improperly taint jury pools or influence witness testimony.
Defense lawyer Mark Cohen said his team needs further time to respond to the government's "hyperbolic assertions" and tell the court "what actually happened" regarding Bankman-Fried's communications. He is expected to file a formal opposition brief ahead of Judge Kaplan's decision on bail revocation.
Editor's note: This story was drafted with Decrypt AI from sources referenced in the text, and fact-checked by Ozawa.
Stay on top of crypto news, get daily updates in your inbox.