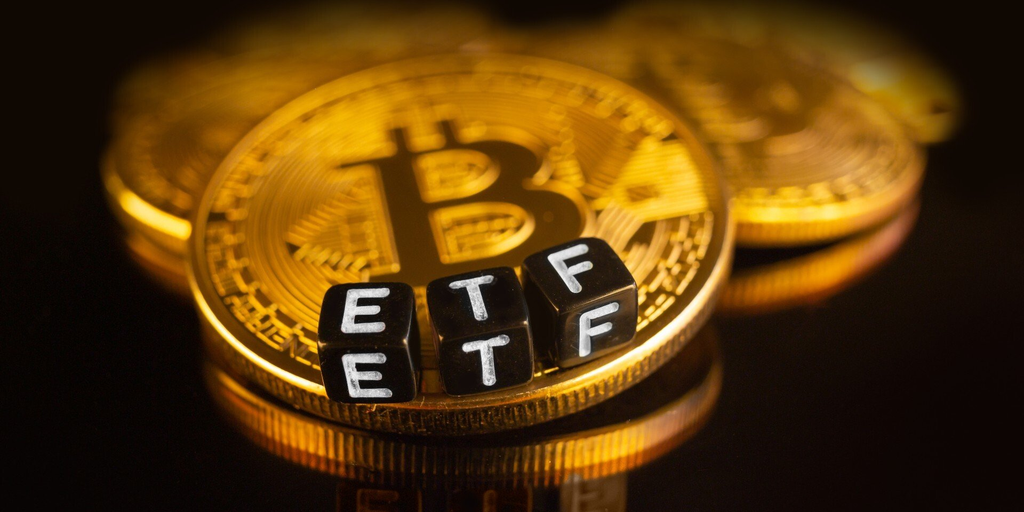 As the race to establish America's first spot Bitcoin ETF continues apace, Nasdaq has proposed listing the Valkyrie Bitcoin Fund on its exchange in a recent filing that names Coinbase as a so-called "surveillance-sharing" partner.
The Securities and Exchange Commission has denied every application for a spot Bitcoin ETF to date, signaling no applicant has provided a coherent plan for protecting investors from "fraudulent and manipulative acts and practices."
The filing submitted Monday states that Nasdaq and Coinbase "executed a term sheet" on June 30, ironing out a surveillance-sharing agreement that would bolster Nasdaq's ability to monitor spot Bitcoin markets with support from Coinbase.
A wave of fresh applications for spot Bitcoin ETFs has followed BlackRock's move to establish one weeks ago, from firms like Invesco, Wisdom Tree, Bitwise, and Fidelity.
Firms have sought to establish a Bitcoin spot ETF in the U.S. for a decade, as highlighted recently by Gemini co-founder Cameron Winklevoss. But with BlackRock banging on the SEC's door, prominent figures in crypto such as Circle's CEO Jeremy Allaire believe a regulatory green light is imminent.
BlackRock, the world's largest asset manager, after reportedly being told by the SEC that its application was "inadequate," refiled for a spot Bitcoin ETF last week.
Valkyrie's attempt to have shares of the Valkyrie Bitcoin Fund listed on the Nasdaq leans on language included in BlackRock's second attempt at a filing, specifically when it comes to the Nasdaq's surveillance-sharing agreement with Coinbase.
Both applications emphasize that a "significant portion of US-based Bitcoin trading" takes place on Coinbase. And both applications state that Nasdaq would "receive market data for orders and trades from Coinbase" as part of the agreement, while also being able to request information when necessary to investigate potential manipulation.
While BlackRock has listed Coinbase Custody Trust Company and BNY Mellon as custodians that would respectively hold on to its ETF's Bitcoin and cash, Valkyrie simply states that it "will enter into a custodian agreement" with a qualified custodian.
When Valkyrie updated the filing for its Valkyrie Bitcoin Fund in a fresh prospectus in June, the firm removed Coinbase Custody Trust Company as the fund's specified custodian. For its ETF, it wrote in the filing, shares would trade under the ticker name "BRRR." 
Stay on top of crypto news, get daily updates in your inbox.